Indie record label running aint no jokes peoples.  Especially if you also happen to have a full time j-o-b.
The My Ladies video is in final edits.  It should be done in all of its Pink Glory by the end of the week.  Seriously, there is alot of Pink in the video, not exactly by design, but now that I am editing it is especially noticable.
Tonight I am re-recording vocals on a new tune. I will have some new singles for you guys as the year rolls along.  Tonight I am working on a song that is currently called What I See. I like it.  I think you will too.
This is another shot from the downtown LA sequence. So much awesome artwork downtown.....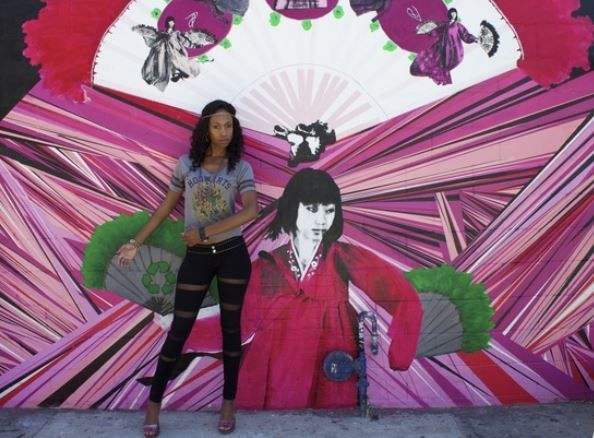 Much love to you guys!!
xoxo
KIA MUZE :-)