No More Mr. Nice Girl. #sorrynotsorry. This may be a sentiment shared by many a frustrated woman at one time or another.  KIA MUZE is back second quarter 2016 with a new single detailing the freedoms on the other side of such a declaration. 
'This day is mine, I'm front of the line, I feel much stronger now than I did before.' 
'I'm pressin' on, got my game face on, no longer looking back, walking out that door.'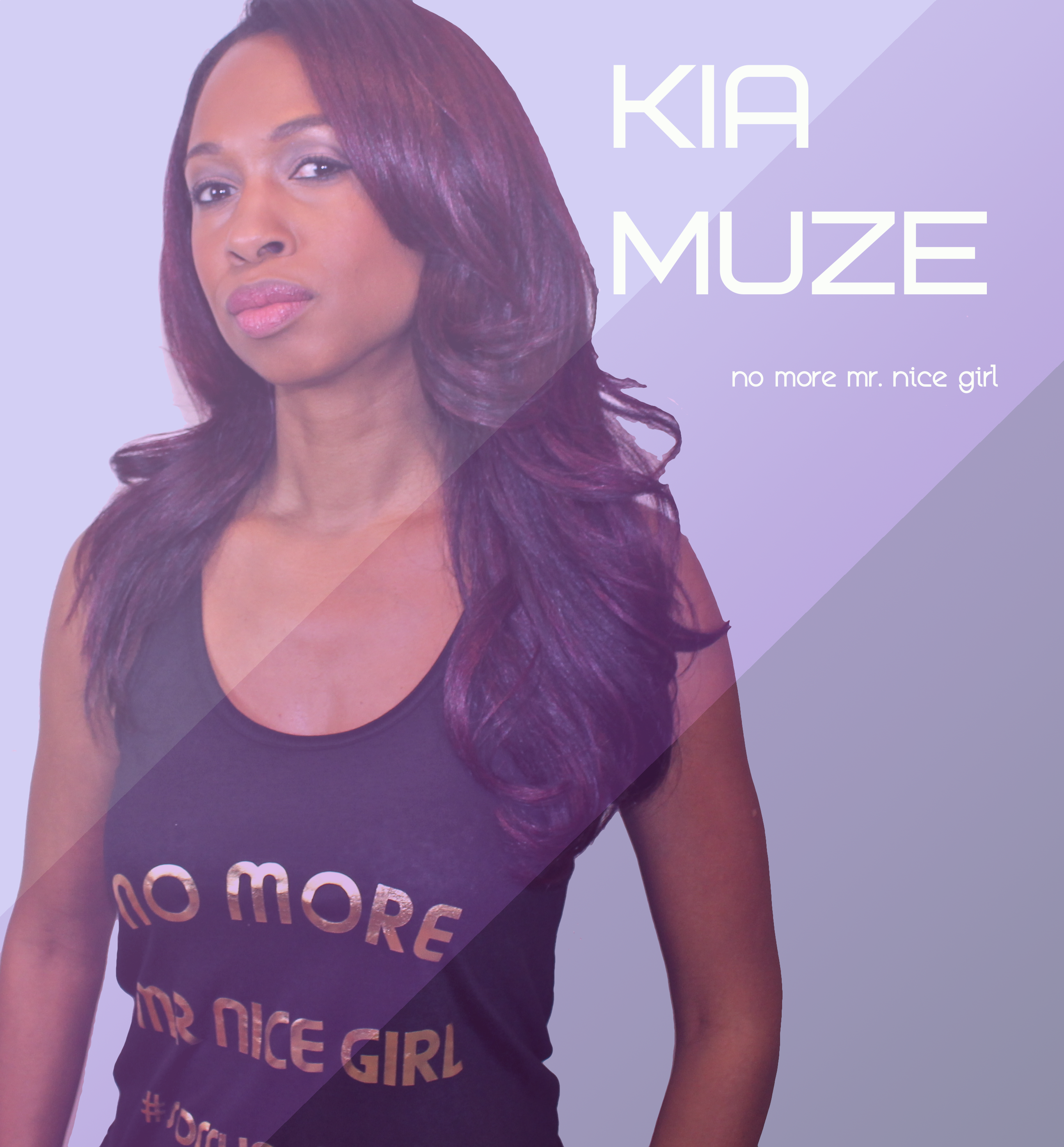 Despite the title, the song is bouncy and positive.  The kick and the bass drive you head bops whether you want to or not.    No man bashing happening here, but rather self celebration which for many women can be a hard thing to do.    When asked what prompted KIA to write the song, she cited that she "initially heard the phrase on a tv show, and it immediately struck me as a strong song title or song concept.  After that, it didn't take long to write.  I didn't want the song to be negative, but I wanted it to make the point that doormat season, is over.  Even women who are very strong in their professional lives can be accommodating in their personal relationships in ways that ultimately don't serve their relationships long term.  There is a way to compromise without giving yourself away and that's essentially what I was trying to convey." 
NMMNG marks KIA's fourth release on One Nation World Groove following the Flood EP, the nu-disco collaboration from last fall with the guys from electro label Leisure Sports Records. Kia began One Nation after stepping away from the musical theatre and tv acting worlds to focus on a career as a songwriter and producer. Kia has spent the last year doing a lot of collaborating with various producers writing for libraries and other artists.  She is currently working on a second EP of her own for release later this year. 
NMMNG is available for purchase exclusively at www.kiamuze.com.  To support the song and sentiment, there are NMMNG t shirts available for purchase through MUZETTE 009 the merchandise line designed by the artist herself.  The shirts are also available at www.kiamuze.com.  Anyone who purchases a shirt is eligible for a free download of the song and can obtain it by emailing onenationworldgroove@gmail.com with their proof of tshirt  purchase.  

-Terry Alston
#kiamuze
#nomoremrnicegirl