This song is pretty ratchet/raunchy so if that's not your thing, you may wanna just skip this song/blog.  I don't have a lot to run down about this tune but I do want to touch on the reasons why this song works.  Its currently at number 22 on the Hot 100 chart by Billboard where it peaked at 13 and hit 1 on the US Rhythmic chart.
1. The song is familiar.  Its a play on Blow the Whistle by Too Short. It starts with the same lyrics and the bass line is reminiscent of the song as well.  So from the first seconds of For Free, you already feel like this is a song that will go hard.  And it delivers.
2.  DJ Kahled. Khaled is easily, hands down, the most entertaining DJ/Producer on the planet.  I think we can all agree on that and if you don't agree, just sub to his Snapchat for a week.  It's lit.  On this song, he's telling how "they didn't want him to have another anthem etc."  I don't know who "they" are, but whomever they are, they need to have several seats.  I don't know about you but I am definitely here for Khaled's anthems.
3. Drake.  He sings and raps his way through this one serving up bravado about his longlasting superpowers, detailing all the nice and nasty things he loves about the woman in question, and topping it all of with a hook that begs the question, "Is this sex so good I shouldn't have to f--- for free?  Is it just me?"  Quietly, I think everyone has asked themselves this question at least once if they are being honest.  That this immortalized in a song is comedy gold.  That it rides a sick beat is just more than we can ask for.
4.  The song is short. It clocks in at 3:03.  It has two short verses and the hook.  They get in and get out.  You get your life and move on.  Its like a perfect snack.
As you can see I love the song so I had to cover it.  You can catch my cover
HERE
.
For all you songwriters and producers take some notes from Khaled and Drake as you craft your next hit.  You don't always have to reinvent the wheel.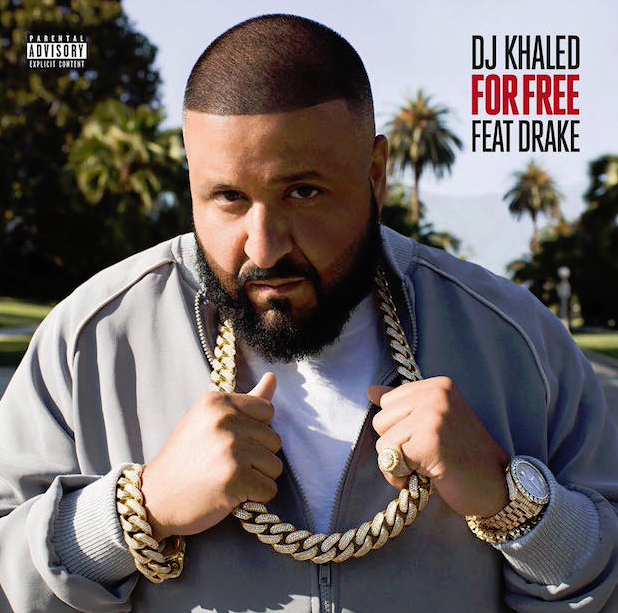 love and light
KIA MUZE
#djkhaled
#drake
#forfree
#majorkey
#ovo
#tooshort
#blowthewhistle