Disclaimer:  I love me some Beyonce'.  I'm not as obsessed as some of the Hive, I haven't seen every tour, and I don't know all the lyrics to every song.  But my work out music is always about 75% Beyonce' and I have been rockin' with her since No, No, No when DC was still wearing the outfits that Tina was making in her spare time.  We have all come a long way.
I wanna talk about this song tho.  It's one of my favorites from Lemonade. It sounds so simple yet it's deceptively complex.  I love the fact that it's stripped down production wise so you can just focus on the vocal and the piano until you get to the second verse and the string ensemble puts that nice bow on it.  The vocal arrangements in the beginning remind me of some things that Laura Mvula would do.  The vocalizations are artful and beautifully layered and ease you into that first lyric, "you can taste the dishonesty, it's all over your breath", which let's face it, its a bit devastating.  It's such an indictment.  I love it ;-)
The structure is really simple, A/B, A/B.  No bridge.  Straight and to the point which really sets up the hook to shine which is my favorite part.  The melody for the hook is almost a throwaway, but repeats in a way so it gets burned into your head.  And the lyrics just service the whole sentiment.  Anyone who has ever suspected they were being cheated on knows that feeling of watching and listening like Inspector Clouseau trying to catch the person in a lie or unsavory situation.  And as much as you want to catch them, you want them to CATCH YOU catching them so you can throw down that righteous indignation!  Come on somebody....  
Prayin' I catch you whispering 
I'm prayin' you catch me listening 
Prayin' I catch you whispering 
I'm prayin' you catch me

That last, "I'm praying you catch me" , is brilliant in it's double significance of wanting to be caught snooping and just wanting to be caught emotionally when you're in downward spiral.  I really love this song. I wish I'd written it.  LOL.   Kudos to James Blake, Kevin Garrett and Bey.  The song sets the perfect tone for the rest of Lemonade which I think is a fantastic album with  very definite beginning, middle and end.  It takes you somewhere which is what music is supposed to do.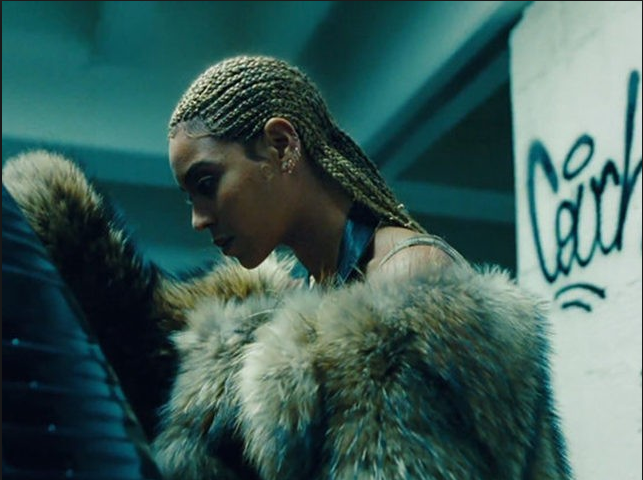 love and light

KIA MUZE
#Beyonce
#prayyoucatchme
#Lemonade